Long or short, filigree or semi-precious stones: wear in the design brass earrings you prefer or donate them to your girlfriend on the day of his birthday. Timeless accessories and gifts from guaranteed success. Be inspired by our site tips and you appear more beautiful and cared for. Love your home!
Brass earrings for classy women
"Fashion passes, style remains" Gabrielle Coco Chanel
The trendy girls, who like to keep up with the times, know that to make a perfect outfit you need to take care of every detail. To get to work, for a romantic and refined dinner or for a pleasant day of shopping with her ​​friend through the streets of the city, you have to choose high-fashion garments, customized by bijoux able to express your personality. Brass earrings, silver necklaces or bracelets glitterati enrich your clothes and donate light and character. Simple pieces with imagination: the perfect combination for the lovers of the fashion world. In particular, these pendants are jewels that adorn with class since ancient times. In fact, during archaeological excavations were found several brass earrings, in silver and gold enriched by hard or precious stones.
Brass earrings: models and design
There are many models of brass earrings, gold-plated or silver and simple or perforated. Let's find out the varieties of brass earrings.
Brass earrings long: perfect for women with short hair. Stylish accessories and fine if enriched with shiny beads or minimal if characterized by essential and simple lines. Thanks to long will wear jewelry in brass earrings that will not make you go unnoticed and that will complete with elegance and flair your clothing. A tip, if you opt for these bijoux does not even wear a necklace, but preferred a simple bracelet.
Brass earrings lobe: small elegant jewelry that look great with necklaces and rings. This way you can create a parure no perfect time to show off at gala evenings or special occasions such as weddings, birthday parties and Christmas.
Brass earrings with stones: onyx, jade, white and black pearls and other stones enrich and give color to the face of the wearer. The pendants with dark elements are perfect to wear in autumn and winter. Otherwise, the brass earrings with clear and unhooked nuances are perfect for spring and summer.
Where to put the brass earrings? In jewelry box! A small colored box, round, rectangular or square, allowing you to keep in order and always at hand your accessories.
Select the brass earrings that you like the most and match your clothes and sported impeccable outfits. Love your home!
Gallery
Earring Types Jewelry Nomenclature Gem Earrings …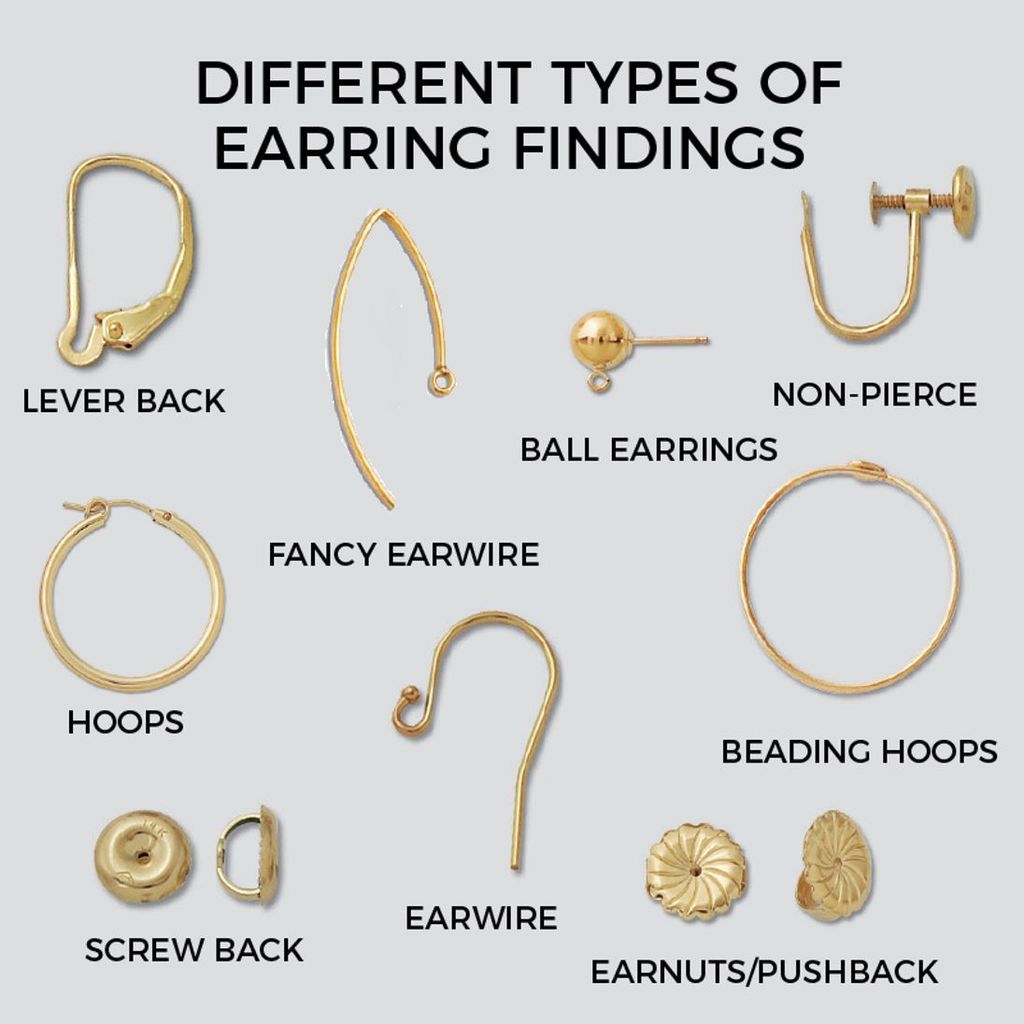 Source: trendearrings.metrocenternews.com
Fashionable Many Kinds Of Different Brass White Stone …
Source: www.alibaba.com
Guide to Different Types of Earring Closures
Source: www.pinterest.com
Metal-Types | Wear | Pinterest
Source: www.pinterest.com
Top Quality Bulk Wholesale Thai Different Types Metal …
Source: www.alibaba.com
Earring Wire Guidelines – Jewelry Making Journal
Source: jewelrymakingjournal.com
Finishing Types – Precious Metals
Source: www.nycdiamonddistrict.com
Comparing Different Materials Wedding Bands
Source: www.pinterest.com
Pretty Women's Different Types Rhodium Plated Copper Brass …
Source: alibaba.com
Top Quality Bulk Wholesale Thai Different Types Metal …
Source: www.alibaba.com
Hoop Earrings Pick Your Metal Type Cartilage Earrings Pale …
Source: www.lamevallar.net
Pure Gold Does Not Rust
Source: steemit.com
Various Types Acrylic Beads Bronze Brass Tone Plastic …
Source: www.ebay.com
Nouveau métal anodisé pièces différents Types de couleur …
Source: french.alibaba.com
Different Type Decorative Metal Lock For Jewelry Box
Source: www.alibaba.com
Different Types Of Necklace Chains Jewelry Brass Chains …
Source: www.rdpnorthernalbania.org
Gold Jewelry Alloys, What's in Yellow and White Gold?
Source: www.callagold.com
Problem Solved: Hard to Clasp Chain or Necklace
Source: rosediamonds.wordpress.com
Metal Type | Metals in jewelry | Pinterest
Source: www.pinterest.com
20X Pure Stainless steel 13*18mm French Cufflink/Cuff …
Source: sites.google.com