From classic in gold, bronze and silver, up to the versions 'Creepers' kit with wearing the ring, are the mat of summer
This summer's focus on foot: the undisputed Queens beach jewelry, anklets, and true weapon of mass seduction. If for years on the curtain was anklets, this summer's foot bracelet is back on all women's ankles. Macro versions with attached great toe ring and illice, those sandal, up to minimal and sophisticated jewelry can be worn alone or as a couple, on one ankle or both, or again, paired with colorful birthstones bracelets or en pendant with a bathing suit for a more playful.
From the beaches to the jet set, there's the celebrity that has not worn at least once, like Rihanna, who often chooses as a couple or Jennifer Aniston that matches its micro and basic versions up to put Jennifer Lopez, inseparable from its costly diamond anklets. Perfect for putting maximum emphasis the tan ones in gold and silver, but on the market are more retro bronze versions or made of unusual materials, unconventional classics, such as plastic, leather and nylon.
Ornaments for your foot at the beach but cleared also in town, silver and gold plated wires connected to the ankle have always exercised their charm to become a real asset in the world of jewelry. Sinuous and sensual ones with pendants, more exotic models from Odalisque, with trinkets and coral applied that jingle when step, extremely sophisticated Swarovski crystals and diamonds versions instead.
Tell me where you bring the anklet and tell you who you are, or rather if you are available or not to be wooed. The anklets are often a real magnifier for analyzing the 'mood predisposition' of a woman. Although there are no precise rules to choose the ideal anklet, it is good to pay attention to the placement of the trinket.
In Asian cultures, particularly in India, the 'foot' bracelets are worn on both ankles, while in the West we tend to choose vintage jewelry to be connected either to the left or right ankle. However, according to popular beliefs, if placed on his left ankle, on the side of the heart, then you are already engaged, while wearing it right is synonymous with sexual freedom.
The magic of the brace is timeless. Jewel typically worn by dancers of belly dancing, foot jewelry have a history. The first creations date back to the bronze age and are then clasped in China, through India and Africa, where they were worn as daily adornment by Egyptian women of all social classes in ancient Egypt.
Often made of materials and shapes, the wealthy prefer the gold, while versions in iron and Silver were common among the common people. Always the ancient Egypt dates back the eroticization of the brace, where to wear it were mostly prostitutes, who loved to show them off along with other jewels.
More current for summer 2016 the binomial anklet-ring, like the 'ankle toe bracelets', 'climbing' anklets which decorate the instep creating a trompe l'oeil effect: in fact the impression of wearing a true sandal but without heel or sole. Daring and provocative, are available in many variations, from pearls, crystals, up to version hook, or tanned leather colorful ethnic; are the 'shoes' to choose to get married on the beach or go to a party with bare feet.
Jewel loved and idolized by all the foot fetishists, the anklet fits all, the only trick is to have the foot well looked after: perfect if matched with one tropical shades or enamel nude look to highlight his foot, and focus all your attention on your ankles. Be careful though not to overdo the crystals under the Sun, the risk is to finish burned.
Gallery
2016 Fashion Women Chain Ankle Bracelet Antique Silver …
Source: www.aliexpress.com
2016 New Summer Anklet Women Fashion Beads Infinity Ankle …
Source: www.aliexpress.com
2016 Fashion anti Silver Bohemian Metal Tassel Anklet …
Source: www.aliexpress.com
Charm Butterfly Feet Anklet Jewelry Fashion 2016 Double …
Source: www.aliexpress.com
Hot New Fashion 2016 Ankle Bracelet Wedding Barefoot …
Source: www.aliexpress.com
Online Buy Wholesale anklets from China anklets …
Source: www.aliexpress.com
2016 Hot Lady Foot Bracelet Jewelry Silver Bead Chain …
Source: www.ebay.com
Ankle Bracelets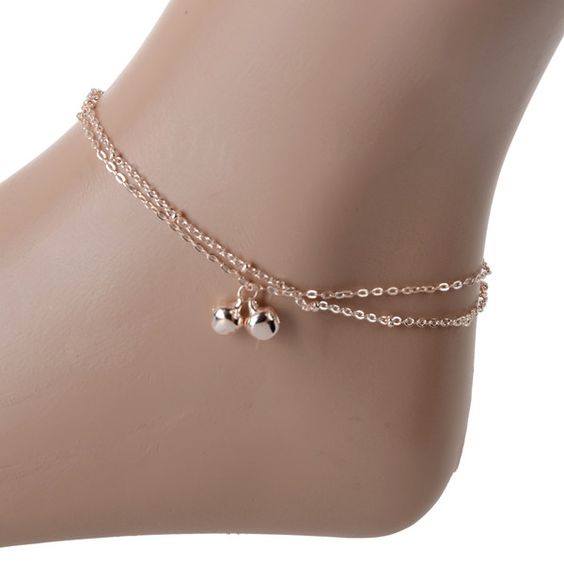 Source: jewelryjealousy.com
Fashion Anklet Designs-2016.
Source: www.youtube.com
2016 new fashion jewelry Handmade Womens Barefoot Foot …
Source: www.sms.hr
2016 Brand New Titanium Steel Anklet Bracelet Fashion Rose …
Source: www.aliexpress.com
Brand Tassel Anklet 2016 New Ankle Bracelet Gold Color …
Source: www.aliexpress.com
2016 Silver Chain Crystal Anklet Jewelry Fashion Heart …
Source: www.aliexpress.com
Dvacaman 2017 Popular Facebook Anklet Leg Chain Fashion …
Source: www.aliexpress.com
Online Buy Wholesale foot bracelets from China foot …
Source: www.aliexpress.com
2016 new fashion bijoux de pied femme silver plated ankle …
Source: www.aliexpress.com
Fashion Lady 2016 Australia Beach Vacation Ankle Bracelet …
Source: www.aliexpress.com
Beads Ankle Bracelets- Beach Jewelry | SurewayDM
Source: www.surewaydm.com
2016 New Arrival Flower charm anklet bracelet for women …
Source: www.aliexpress.com
Ankle Bracelets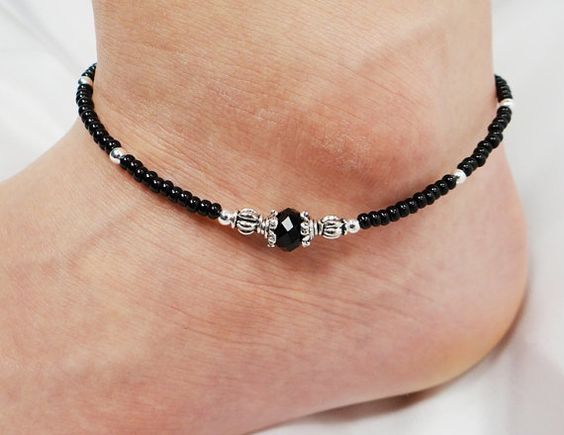 Source: jewelryjealousy.com