The Semijoias Here Of Frances Go Through A Quality Process, Are Made With Sturdymaterials, Fused With Pewter And Plated With Noble Materials, Gold Silver And Rhodium, Being All Hypo-Allergenic. Investing In Our Accessories, Your Customers Are Guaranteed To Receive Qualifidade And Parts With Warranty. It Is Important To Have Some Care For […]
The semijoias here of Frances go through a quality process, are made with sturdymaterials, fused with pewter and plated with noble materials, gold silver and rhodium, being all hypo-allergenic. Investing in our accessories, your customers are guaranteed to receive qualifidade and parts with warranty.
It is important to have some care for the semijoias last longer, keep it bright andbeautiful to give that special touch in visual. So, in this post I will show you how you can teach your clients avoid the wear and tear of semijoia. Want to see?
Everything you need to know to save your semijoia
Don't let the semijoias exposed, keep them in appropriate places, avoid contact with chemicals, among so many care. These attitudes are essential for your customers to have preserved, resistant and beautiful accessories.
Avoid contact with chemical products
The chemicals are villains in the preservation of a semijoia. Laquês, perfumes, soaps, shampoos, are some of the products that harm the piece, because they directly affect the metal.
So, tell your customers that, preferably, do not use the semijoias in the bath, at the pool or in the sea and to pass these cosmetics before inserting the accessories.
Keep in appropriate locations
Put all the pieces in the jewelry may not be the best option. When they are poorlystored may scratch each other. Teach your customers to separate them in bags orboxes and put them in dark, dry places. You can send them to the post of instagram of Frances, which shows how easy it is to keep the pieces in our boxes.
Do the cleaning of the semijoias
With frequent use, the semijoias will joining some droppings, which is normal. It is therefore important to clean them sometimes. But, as you've explained to its customers that the chemicals are harmful to semijoias, take the opportunity to check outour article on that show a step by step for you teach them to how to keep your jewelry beautiful and clean.
Natural effects
Some effects cannot control, which are natural, produced by our own bodies. Thesweat and uric acid, for example, produced by our body, can damage the coloration and the bath of semijoias, causing the blackout. What you can do is show yourcustomers how to avoid this reaction, indicating that they do not use them in physical activities, to go to the gym, to the beach and do sauna, for example.
Here in 6 months warranty give Frances ' damage in the bath and falling rocks. All parts come with a warranty certificate with guidelines to facilitate communication with your client. Then, they can be quiet!
Ready! Now you know what give tips for your customers avoid the wear and tearof the semijoias every day, isn't it?! They will love to hear that parts will last much longer and stay beautiful for so long.
Like the tips? Keep watching the blog of Frances to always have a new tip. Take a look at our full collection!
Put your email and receive free news about Frances.
Email
I want to receive
ATTENTION: your data is 100% safe with us, and we promise not to send SPAM toyou.
should_not_change
Liked it? Share!
FACEBOOK
TWITTER
GOOGLE +
PINTEREST
Frances Contemporary Jewelry
Facebook Google +
Related Posts
12/22/2016 tips/Inspiration
INSPIRED BY THE LOOK OF THE FÁTIMA BERNARDES
She is a journalist, tv presenter and great inspiration in fashion for mature women.We're talking about Fátima Bernardes. In addition to dancing she does in your morning show "meeting with Fátima Bernardes", your looks rock in each piece. They are beautiful, stylish and can be used by all women. Now, we're going to show you how […]
6/30/2016 Accessories/tips
3 TIPS to RECEIVE EXCLUSIVE DISCOUNTS FROM FRANCES
Everybody loves paying cheaper in something, isn't it? Even more when the semi Francisca jewels! In this post we will give some tips on how you can stay on top of news and mostly receive exclusive discounts in our shop. If you do not like to receive emails, or do not have much time […]
Send Your Comment
sign up to receive
NEWS AND PROMOTIONS
Name
E-mail
I WANT TO RECEIVE!
Most Accessed Posts
1 types of braids for short and long hair
2 3 super easy tips for you to make semi cleaning jewelry
3 Folk: the style that came to be this fall/winter!
Social Networks
Instagram
Advertising
Gallery
3 Ways to Avoid Clothes Creasing During Wear
Source: www.wikihow.com
3 Ways to Avoid Clothes Creasing During Wear
Source: www.wikihow.com
12 best images about How To Wear Pastels on Pinterest …
Source: www.pinterest.com
12 best images about How To Wear Pastels on Pinterest …
Source: www.pinterest.com
10 Common Summer Work Wear Mistakes to Avoid … Fashion
Source: fashion.allwomenstalk.com
Clothes to Avoid Wearing on a Date
Source: www.becomegorgeous.com
How to Wear a Dance Belt: 12 Steps (with Pictures)
Source: www.wikihow.com
The Classy Woman ®: How to Maximize Your Wardrobe Budget
Source: theclassywoman.blogspot.ae
10 Tips On How To Prevent Armpit Sweat
Source: www.ayurvediccure.com
COURTROOM ATTIRE FOR WOMEN LAWYERS: what to wear, what to …
Source: www.pinterest.ca
The Magic Formula for Looking Slim in Any Turtleneck …
Source: www.whowhatwear.com
Steel Toe Boots Accidents that the Safety Footwear can …
Source: shoescast.com
How to wear leggings and avoid THAT faux pas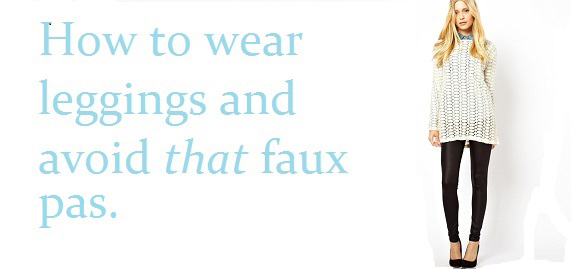 Source: www.foxinflats.com.au
Effective And Best Ways To Prevent Warts
Source: www.ayurvediccure.com
7 Things You Should Avoid To Wear While Dressing Up For …
Source: www.bashcorner.com
Business Casual Dress Codes What to Wear and What to Avoid …
Source: indulgy.com
3 Ways to Avoid Clothes Creasing During Wear
Source: www.wikihow.com
20 Things Men Should NEVER Wear
Source: www.realmenrealstyle.com
Wholesale Crocodile Prevent Slippery Wear-resisting Men …
Source: www.trendsgal.com
PinTutorials: How to avoid getting red, awful ingrown …
Source: www.pinterest.com