Sabine Römer is a goldsmith. So far I have not dared to present the jewelry of my best friend here. Why? He is so beautiful that you really want to have it, but you can't afford it. The craftsmanship, exclusivity, the precious, processed materials make the jewelry for royal houses affordable, for superstars (e.g. Morgan Freeman, Mischa Barton and Kelly Roland) and Super Empires – but so far not for us. Here goes to my favorite piece > > > (looking at my own addiction danger! It is a three-part ring – for example, for engagement, for the wedding and for the first wedding day.
Cheap second line "Atelier Romy"
Now Sabine Römer also offers jewellery, which we want to have as well (all pictures), but we can also afford. Her favorable second line is called "Atelier Romy" – named after her first daughter. Whose godmother I may be (sorry, but my front proudly bursting breast is just leading my hand over the keyboard).
Together with Brand manager Hermione Underwood, Sabine made her dream of a second line true. Too often she heard from her girlfriends that they would like to buy something from her, but she can't. And I, too, are always envied for my individual pieces, with which Sabine supplies me. Since the first piece of jewellery over 20 years ago. Sabine made a trial internship at a goldsmith's school in Karlsruhe at the time and made her first ring, which I was always referred to, until he was stolen from me. Since then, I have always come to enjoy one of her precious and I have to comfort my friends, who also want to wear something from Sabine.
Sabine has always been able to draw and forge friendship bands – better than anyone else. After her training as a goldsmith (youngest Goldsmith Master of Germany!), she worked for years at renowned Goldsmiths Worldwide at the workbench, creating high-calibres, until she made herself in London herself and then it was only so true: Own corner in the luxury area at Harrod's, invitation to the Queen who ordered US Vogue, etc.
Sabine is not a Socialite who has now imagined throwing a jewelry line on the market. She goes after her learned and renowned craft/passion and knows exactly what she is doing. The 37-year-old draws the designs in such a way that I believe that they are real gems that lie on a piece of paper. She forges the originals herself and that with an experiential knowledge that other jewelry designers can hardly prove at an age of mid 30. She also uses her skills for charity – at the time with Nelson Mandela and recently also with Queen Silvia of Sweden and Queen Elizabeth II.
Atelier Romy's collection includes rings, bracelets, necklaces and earrings made of mainly gilded sterling silver. And, because the jewelry is so inexpensive now, you can draw from the full and stack as in the photo above. Rings are already available from 50 pounds = currently about 57 euro (the brand is based in London, here goes to the online shop > > >)
The eye-catcher of the collection is definitely the pure signet Ring "emerald" (Top of the box), which I like to wear in the conservative Munich – without a family crest and free according to the motto "when your own initials are enough". The "Eternity Ring" and the "open ring" can be combined well (in the box below). Whether silver, in golden yellow, gold or black rhodium, is pure type question or taste thing – Sabine and Hermione have everything in the program.
Gallery
Don't Call My Phone
Source: www.youtube.com
Don't Call Her Name by bchao2x
Source: www.memecenter.com
Don't call us heroes We are Legends
Source: www.pinterest.com.au
Lost Kings – Don't Call (Lyrics / Lyric Video)
Source: www.youtube.com
Beyond NorthLight School | Don't Call Us Beaten
Source: www.youtube.com
Lost Kings – Don't Call (Lyrics/Lyric Video)
Source: www.youtube.com
A Teacher's Perspective | Don't Call Us Beaten
Source: www.youtube.com
CALL KHADIJA AND DON'T TEXT HER UNNECESESSARILY Poster …
Source: www.keepcalm-o-matic.co.uk
Search gasp Memes on SIZZLE
Source: onsizzle.com
Don`t call it dream, call it plan
Source: quotesblog.net
Betty Davis – Don't Call Her No Tramp
Source: www.youtube.com
Don't Call Me Mother: A Daughter's Journey from …
Source: jet.com
Don't Call Me Crazy On The 4th Of July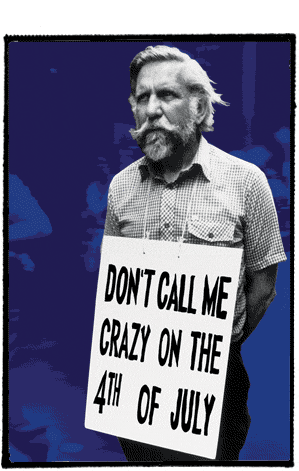 Source: www.andrew.cmu.edu
Don't Call Santa at 3 AM! KRAMPUS COMES
Source: www.youtube.com
Don't Call Me That – Caribbean Joke
Source: www.youtube.com
Goonhead Patrol: Don't Call Me
Source: goonheadpatrol.blogspot.com
Sugarloaf Lyrics, Songs, and Albums
Source: genius.com
LPS: DON'T CALL ME SHORT (short)
Source: www.youtube.com
Don't Call Me – Phone Cases
Source: www.lookhuman.com
HUMAN – Don't Call Me
Source: lookhuman.com