Christmas is just around the corner, and most of us have been sweeping your home with cute Christmas accessories.Anticipation is, as is well known, the most beautiful joy.But we want to make our pre-Christmas mood not only in our own four walls, but now it's really fun to dress up in Christmas – not just at the Christmas parties, but also in everyday life or on the Christmas market.In this blog I show you some suggestions how to make your outfits Christmas.
1. The perfect outfit for the Christmas party
Every year again. Every year we are invited to various Christmas parties, and especially women are faced with a big problem every time: what should I wear?
If you like to be dressed up and not afraid to stand in the center, you can set great accents.For Christmas, we can therefore look back on jewelery and accessories in gold tones;they fit perfectly.Combines, for example, the little black (belongs in every wardrobe!) With eye-catching high heels and an extravagant necklace.For this look I decided to buy a noble necklace by Andres Gallardo. With this necklace you are definitely the view of the Christmas party.If you are looking for an eye-catching necklace, keep your outfit unpretentious.This starts with the choice of the dress.Does not include prints, appliqués and other decorations.Even with the earrings, you should be discreet. Nenalina's discreet ear studs are matched to the magnificent porcelain necklace.Black is the perfect canvas for statement jewelery and still looks very classy and sexy.
If you prefer to feel comfortable in casual outfits, you can simply spice it up for a festive occasion.For simple Slimjeans in black you can wear a knitted sweater in a bright red.Red is very festive and is the ideal color for Christmas.Alternatively, you can also choose a top in royal blue, fir or emerald green:the current trend colors.However, in order to distinguish this outfit from your everyday office outfit, you should choose the right shoe.And therefore girls: show paragraph.Choose a very elegant highheel in black or anthracite for this look.This sweater with a submarine neckline is especially a long necklace with beautiful motifs.I chose a chain of gold with a snowflake pendant.Perfect for the winter, right?I do not like to wear long-sleeved sweaters on long sweaters, because they rarely see them flashing under their sleeves.Instead, you can choose beautiful earrings.Be careful not to use too many motifs in your outfit.That means, if you have already decided for an exciting necklace with a cool motif, choose a neutral form with the Ohhringen.Creoles are most suitable here.

2. The Christmas everyday look
Not only can we celebrate Christmas, but also in everyday life.In the university or in the office, for example, you can choose knit sweaters with Christmas motifs such as snowflakes or snowmen.Even stars are a popular Christmas motif and everyone has at least a part of it in his dressing room.But you can not only look wintry with the motifs but also with the right color combinations.Sparkling colors such as gold and silver are definitely included.Combines, for example, sweaters or shirts in shiny gold or silver tones to simple jeans and boots.A few more earrings in a snowflake shape and finished is your sparkling winter look.Also red and green fit perfectly for Christmas.Here we can take up the fir tree scheme.A top or dress draped in dark fir green and then red jewelery.
Gallery
100 Christmas Party Outfit For Girls
Source: www.creemmagazine.com
39 Cute Christmas Outfit Ideas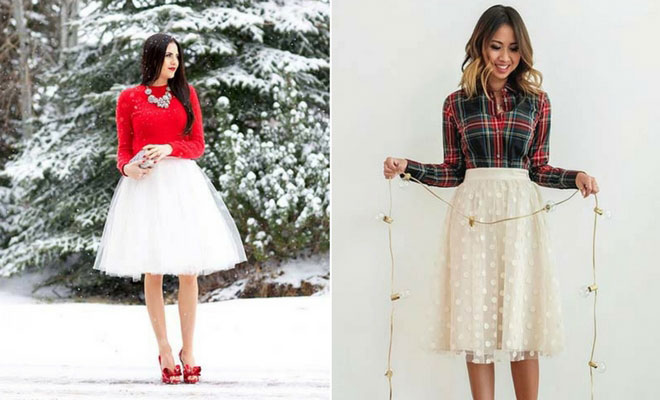 Source: stayglam.com
Southern Curls & Pearls: Holiday Party Outfit…
Source: www.southerncurlsandpearls.com
50 Cute Christmas Outfits Ideas To Copy » EcstasyCoffee
Source: www.ecstasycoffee.com
Glam Sugar
Source: glamsugar.com
17 Cute Holiday Outfits For Teenage Girls To Try this Season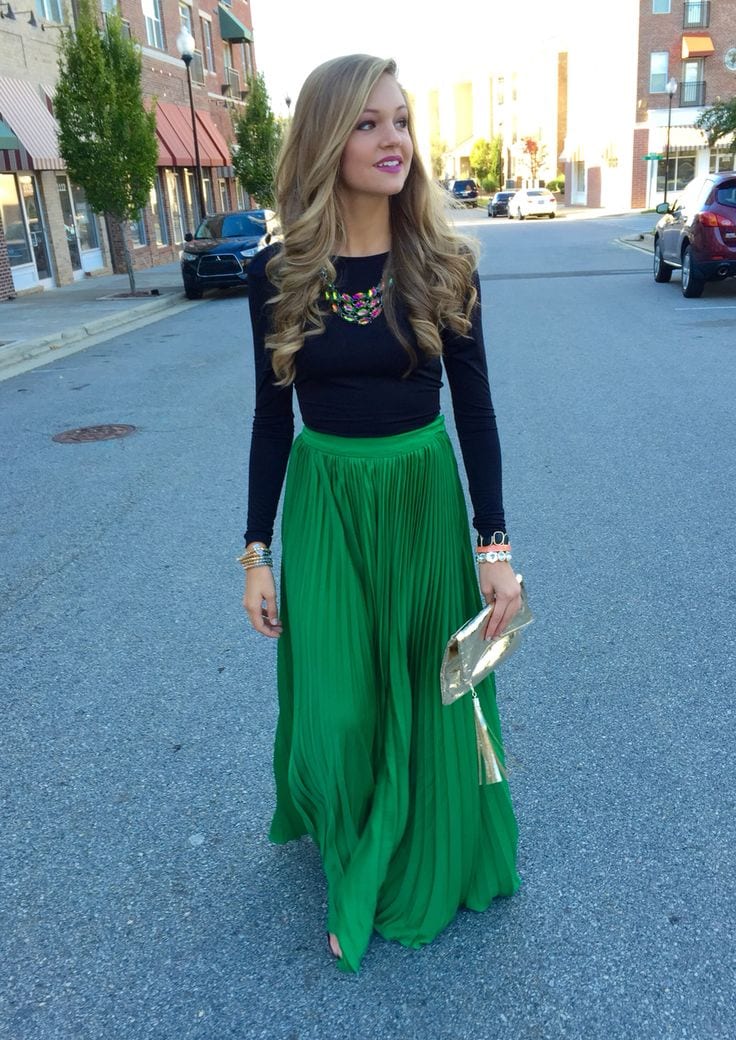 Source: www.outfittrends.com
39 Cute Christmas Outfit Ideas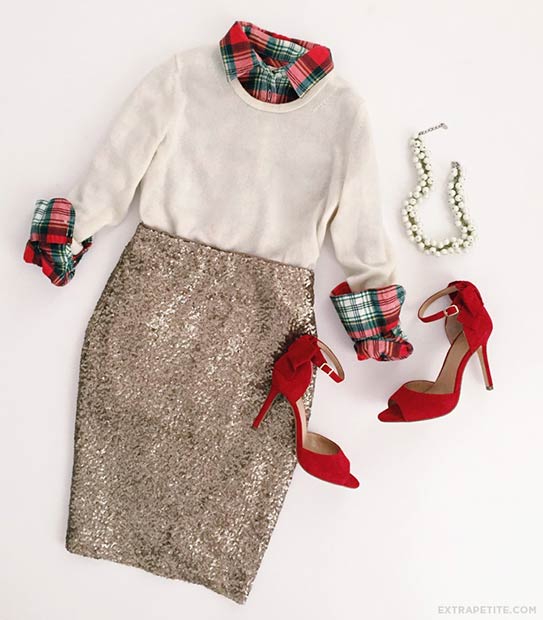 Source: stayglam.com
38 cute Christmas outfits for girls – Christmas Photos
Source: christmasphotos.co
Party Trends to Master for the Holidays – Glam Radar
Source: glamradar.com
Cute Christmas casual outfits – Just Trendy Girls
Source: www.justtrendygirls.com
Cute Baby Girls Christmas Costumes Fashion Looks …
Source: designersoutfits.com
3 Christmas Outfits To Copy ASAP! – The Fashion Tag Blog
Source: thefashiontag.com
17 Best images about Holiday fashion on Pinterest
Source: www.pinterest.com
29 Cute Christmas Party Outfits Ideas 2015 On Polyvore …
Source: newfashioncraze.com
38 cute Christmas outfits for girls – Christmas Photos
Source: christmasphotos.co
Dressing for the Season
Source: digthisdesign.net
Plaid Holiday Outfit
Source: www.asoutherndrawl.com
25 Attention-Grabbing Christmas Dresses Collection
Source: www.sheideas.com
31 Ways to Dress Like a Real Hipster Girl This Fall 2018 …
Source: fashiongum.com
9 cute winter Christmas outfits for teens …
Source: www.myschooloutfits.com